This post may contain affiliate links. If you use my links to buy, I may receive a small commission (at no extra cost to you). For more information please see our privacy policy and disclaimer.
Are you look for tools to amp up your productivity so you can get more done?
Whether you're working from home full time as a writer and blogger or still kicking it at your 9-5 while running your business, there's a lot of stress involved. There's also the need to get more efficient and be more productive.
I've done both, and I feel your pain because it's so hard. When you have chronic illnesses, it's even worse.
Working from home has its pros and cons. For instance, while you get a flexible schedule, 29 percent of employees that work remotely say they struggle with their work-life balance.
It's 10 x harder to get things done when the kids are home unexpectedly in instances like the current global health crisis. First of all, panicking will get you nowhere, and it negatively affects your work and family as well as your productivity.
So, why not make things a little easier by using software and apps that help us squeeze every second we have out of our day. There are plenty of great apps that make things easier, help you be more productive and get more done all while allowing you to spend as much time with your family as possible.
Just keep calm and check out this list of some of the best programs and apps for bloggers and freelance writers.
1. Grammarly
If you've known me for half a minute, then you know that I LOVE GRAMMARLY. Grammarly is one of the best investments I've ever made in my business. I love to write, but I'm certainly not a grammar genius.
The free version of Grammarly offers many helpful features, alerts on grammar and spelling errors. But Grammarly's paid version is impressive. It highlights unclear antecedents, passive voice, squinting modifiers, and much more.
Now you may wonder why anyone would care about a squinting modifier or unclear antecedent. But fixing some of the more complex grammar errors makes your writing clear, concise, and effective.
That makes your content easier for your readers to absorb, so they get your message loud and clear.
Related: 12 of the Best Free SEO Tools to Boost Your Search Engine Rankings
2. Evernote
One of my other favorite apps is Evernote. Evernote is my number one project management platform. Like, many people, I had it downloaded on my computer for a while but rarely used it because I didn't quite know how to.
Enter Charles Byrd over at Kill the Chaos. I took his class and learned the real power of Evernote. It was worth every penny. (I'm not even an affiliate, and I sing his praise.)
Evernote is like your old school filing cabinet at home. It's made up of notes and notebooks. The notes are like your important documents, and the notebooks act like file folders. You can tag things to make them easier to find. Evernote is also well-known as one of the best note-taking apps because it's easy to organize and find all your ideas.
Charles says that you can save three hours every week that you would spend searching for the things you need. You can even scan in your documents and go paper-free (except for the important documents like your house title and marriage certificate).
He also explains that you can find anything you need in less than a minute. Well, I had the chance to test this recently.
My cat got sick a couple of days ago, and I had to rush him to the vet. They needed my paperwork and past medical information, and luckily, I had previously uploaded it to Evernote. I just typed in his name (Bandit), and there was all the pertinent data that they needed. BOOM! Done in less than a minute. The poor little guy had Pancreatitis.
There's also an app for your phone, so Evernote goes wherever you do. It has free and paid versions. If you plan on using it for work and your personal life, you should upgrade because there is a data limit on the free plan. I pay only $7.99 for one of the paid plans they offer.
3. Trello
Another excellent project management program is Trello. It's a Kanban-style platform that uses boards and cards. Trello is excellent for processes because you can move cards across columns as you complete tasks. Trello works well for editorial calendars. You can have a column for brainstorming and ideas and then different columns for each step of the process.
You can label each card and color code them as well as set due dates. Trello helps your organize data and really gives you control over your projects.
There are paid and free versions. I've used the free version for a while now. You can have ten different boards. Each board represents a separate project. For example, you can have one for product launches, the novel you're working on, and one for your editorial calendar.
Trello offers power-ups that connect you to the other apps and tools that you use. There are power-ups for automation, file management, project management, IT, marketing, social media, and much more.
4. Google Docs
Google Docs is a favorite for many writers and bloggers, especially if they work in teams or have virtual assistants. It's easy to share documents with other people who need access. I love that you can edit things in real-time and easily collaborate with other people.
Even better, you can use it on your smartphone, too, so its always with you. Since Google Docs works closely with Gmail and other Google tools, it's easy to share your content with other people. It also has templates and other add-ons such as Google Fonts, (which until recently I had no idea it existed) voice typing, code blocks, table formater, Translate+, Easy Bib, and many more.
One of my favorite things about Google Docs is you can use it to host your lead magnets and share them. Another favorite thing is that it auto-saves all your work, although I still find myself trying to click a save button.
This block contains unexpected or invalid content.Attempt Block Recovery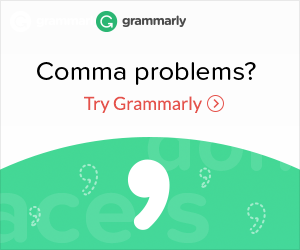 5. Dragon Naturally Speaking
You've probably heard that as a blogger, you should write as you speak, meaning conversationally. Dragon Natural Speaking lets you do just that. I have an older version, and I'm looking to get an updated addition because I had tennis elbow not long ago. A writer with tennis elbow is a terrible thing, and it hurts really badly. Dragon is speech recognition software, and it's quite accurate. If you have an accent, it may be a little more complicated, but the more you use it, the better it gets. Its degree of accuracy increases as it gets used to your accent and speech patterns.
Dragon is also programmed with industry-specific terms for many industries, such as healthcare and legal. The program can also learn new phrases and words, so it personalizes your experience. There are several versions of Dragon, including professional and work. It's one of the best apps for bloggers and freelance writers that need to dictate their blog posts and projects.
6. IFTTT
I admit that I was kind of iffy on this app at first, but it's actually quite handy. IFTTT automates blogging, social media, project management, and much more. It stands for If This Then That.
It works by setting conditions for the apps you connect, and IFTTT performs the actions you define for the different conditions. I use it between Pinterest and Evernote. Every time I publish a pin, it sends a copy to a folder in Evernote. It can be a little glitchy sometimes, and I don't use it as much as I could or should. You can share articles on Facebook, automatically tweet them, or pull posts from RSS into WordPress, and much more.
What makes IFTTT one of the best apps for bloggers and writers is that it fills the automation gaps that perhaps other tools don't cover.
7. Scrivener
Scrivener is a favorite writing app for writers working on a big project like a novel. It's a powerful program that helps you lay out your entire book or screenplay from the characters to the settings to the scenes. It's quite robust. I tried the trial version to see if I wanted to purchase, and they give you 30 days to try it. But what's different about their trial is that if you only use it two days a week, it lasts up to 15 weeks, if you use Scrivener every day the trial lasts 30 days.
It's probably because you need to actually experience it to see if it's the right program for you. After all, there's a steep learning curve. I have the Windows version, but the Mac is supposed to be even better. If you have a complex project that you need to map out, it's great. I love how it helps you organize your book and flesh out characters. Who is Scrivener good for? Journalists, copywriters, authors, lawyers, screenwriters, novelists, translators, students, and more.
Related: 6 of the Best Stock Photo Sites to Find Free Amazing Pictures for Your Blog
8. LastPass
While the internet connects to people all around the globe and provides answers to any of our questions, it can be a dangerous place. Thieves, cyberattacks, and malware threaten us every day, and we need somewhere to keep critical personal information safe that's convenient and easy to access. LastPass is the solution.
Since just about everything requires a password these days, you need somewhere to keep track of them all, and that's what LastPass does. It's a secure password manager that works on all operating systems, browsers, and even on some smartphones. So, your passwords are accessible no matter where you go.
LastPass is one of the best apps for bloggers if you have a team, you can easily share passwords without co-workers, actually seeing them. LastPass has free plans, but to share passwords, you need to upgrade to a premium plan. Since I'm primarily a one-woman-show, the free version has worked well for me. You really need to get some type of protection before it's too late. If someone accesses your passwords, then they likely have access to credit card numbers and identifying information.
9. Acuity
Acuity scheduling is a favorite for many business owners. It's a program that lets you organize and automate your schedule. Acuity also makes it easy for your clients and customers to find you and schedule an appointment.
I love Acuity. It was easy to embed on my freelance writing website and has many ways you can customize the app for your needs. You can set your schedule, and then customers and clients pick the right time that works for them. Then you can add an intake form for them to fill out, so you never have to worry about forgetting to send it out to new clients. Acuity lets you customize the intake form as well.
Acuity isn't necessarily beautiful, but it accepts payments and lets you set custom reminders, which is quite handy.
10. Get Published with The Novelry
If you're serious about publishing and want to go the traditional route, go to The Novelry. The Novelry is more than an app or program. It's an online novel writing school for writers at all stages. Yes, that includes beginners.
It offers step-by-step programs that include a deadline for writing your novel. Every day you take another step to getting your book published. The prices are economical, considering aware winning authors teach many of the courses.
Plus, The Novelry is associated with a popular literary agency, and the program sends amazing new talent their way. It's a planned approach to writing your book getting published.
11. Zapier
Zapier is the king of automation for anyone with a business. We all use a variety of software and apps, and most of them work independently of each other. That's precisely the problem. They don't work together until Zapier, that is.
You can link your web apps, so they share data, automate workflows, and scale your processes quicker than ever before. Zapier connects over 2,000 apps making your work life much easier.
Connect slack, Twitter, Google Sheets, Evernote, to power up your efficiency. To create zaps as Zapier calls these connections, you pick an app, choose an event, and then direct it to perform a defined action. For instance, every time I create a notebook in Evernote, it creates a task in Asana (I haven't used it for a while, but when I did, it worked great}. Or every time you get a new lead from Facebook ads, you can create a zap that adds or updates a subscriber in your email marketing service.
Now you probably know I'm tech-challenged and I mean it's my kryptonite. So, it took me a little bit to get the hang of the whole trigger process, but it's definitely worth your time.
These programs and apps are just several of the incredible resources out there to help make your life easier. When you're more productive, you get more work done quickly, leaving you more time to spend with family and friends.
Whether you're a writer with tennis elbow who needs Dragon Natural Speaking or a blogger looking for the perfect solution to create an editorial calendar, these apps and programs make you a more efficient worker.
When you're trying to get more done every day to take your business to the next level, use technology to help you connect programs and automate your workflow. It's the key to a better work-life balance.
The Best Free Productivity Apps Streamline Your Workflows and Make Life a Little Easier
Most of these amazing productivity apps are available for your desktop as well as your smartphone, meaning you can take them with you wherever you go. Communicate with team members, check on the progress of projects, manage workflows, and more. I'm honestly amazed that these programs offer these comprehensive services for free.
There so much to do whether you're a blogger or run another type of online business. You need to keep up with email marketing, knowing who your target audience and ideal client is.
You'll see a huge difference even if you implement just one of these productivity solutions. There will be more time in your schedule to take courses to grow your blog and writing business as well as spend more time with family.
Related: 55 of the Greatest Blogging Tools that Simplify Work
Related: How to Create Stunning Social Media Graphics in Canva the Easy Way